Rick and Morty
Rick and Morty travel to Atlantis and take some time to relax, plus Rick turns himself into a pickle and faces off against the president.
Episodes 3
1. The Rickshank Rickdemption
The Smith family tries to cope without Rick, which is painful enough on its own without taking into consideration the stifling rules put into place by the Federation. Meanwhile Rick's past is finally revealed as he attempts to get out of his prison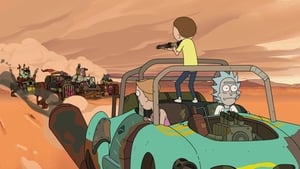 Rick, Morty and Summer travel to a post-apocalyptic dimension and meet some dangerous enemies.
It's family therapy time in this one broh. Classic stuff. Pickle Rick too.
No comments yet!
Be the first to share what you think !