Superman & Lois
After years of facing megalomaniacal supervillains, monsters wreaking havoc on Metropolis, and alien invaders intent on wiping out the human race, The Man of Steel aka Clark Kent and Lois Lane come face to face with one of their greatest challenges ever: dealing with all the stress, pressures and complexities that come with being working parents in today's society.
Episodes 5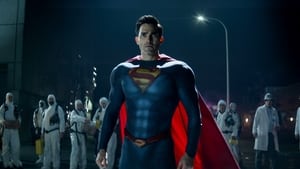 Complicating the already daunting job of raising two boys, Clark and Lois must also concern themselves with whether or not their sons Jonathan and Jordan could inherit their father's Kryptonian superpowers as they grow older. Returning to Smallville to handle some Kent family business, Clark and Lois are reacquainted with Lana Lang, a local loan officer who also happens to be Clark's first love, and her Fire Chief husband Kyle Cushing. Meanwhile, Superman and Lois' return to...
While adjusting to their new lives in Smallville, Lois and Clark make an important decision concerning one of their sons. Meanwhile, tensions begin to rise between Lois and Morgan Edge. Lastly, Lana Lang Cushing invites the Kent family over for a barbecue.
3. The Perks of Not Being a Wallflower
Clark shares some of his Kryptonian history with Jordan and Jonathan during a family breakfast. Meanwhile, Lois and Chrissy dig deeper to uncover the truth about Morgan Edge.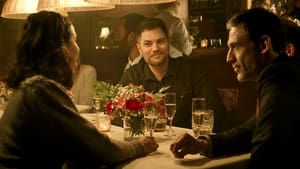 While sitting in the stands at the high school football game, Lois and Chrissy spot fish out of water Morgan Edge conversing with Mayor Dean and Kyle Kushing, and the two see right through this insincere move to try to win over the town. Meanwhile, Clark agrees to help Lois out at a town hall meeting, but things get tense when he finds himself pulled in two different directions. Lastly, Jonathan is having mixed emotions about Jordan's newfound status.
5. The Best of Smallville
As Smallville celebrates its first Harvest Festival since Martha's passing, Clark is reminded what his mother meant to him and learns a lesson that will help him move past her death. Meanwhile, Lois makes a breakthrough in the investigation of Morgan Edge. Lastly, Kyle tries to reconnect with Lana, but it seems like he might be falling back into his old ways.
No comments yet!
Be the first to share what you think !